NBA trade rumors: Move to Pelicans has major impact on DeMarcus Cousins' money
The Kings put a jolt into the NBA and the trade deadline with one of the most shocking trades in the last twenty-plus years by sending All-Star center DeMarcus Cousins to the Pelicans in exchange for New Orleans' 2017 first-round pick (top-3 protected), 2016 lottery pick Buddy Hield and a few other smaller assets.
Why the trade stands out is that it occurs shortly after the ratification of the NBA's new Collective Bargaining Agreement, and that changeover holds massive significance for Cousins himself. The new CBA allows players with seven to nine seasons of NBA experience who fulfill lofty requirements to be eligible for 35 percent of the salary cap before hitting the traditional threshold of ten or more seasons in the NBA. Previously, even the best players were unable to secure contracts at the highest maximum tier until that point, which is part of the reason Kevin Durant (who had nine years before this season) was always going to be a free agent in 2017.
Likely incorporated as a reaction to Durant's departure, the new CBA only allows otherwise-qualifying players to sign these 35 percent maximum agreements if they were on that team before their end of their fourth season on an NBA contract. That combination of factors meant that the Kings had the capacity to offer Cousins a substantially more lucrative next contract than any other team, and the structure allowed them to do so as an extension over this summer once the new CBA takes hold since he would have been eligible.
Now, reasonable minds can argue that Cousins would not have been worth that kind of long-term money and that the final few seasons of a full 35 percent max contract would have likely turned out disastrously. However, even the possibility gave Sacramento a significant tactical advantage by creating the ability to agree to a deal in that 30-35 percent band since a specific section of the new agreement does not require the contract to be 35 percent of the salary cap — just that it can be up to 35.
By trading him now, the Kings have ensured that no team can give Cousins a 35 percent maximum salary until he finishes ten seasons in the NBA, even if he fulfills every other requirement (which he currently has by virtue of making an All-NBA team each of the last two seasons). That diminishes New Orleans' potential to secure an extension or new contract with Cousins compared to what the Kings could have done, but also wipes that possibility off the board for any competitor. They also retain the ability to re-sign Cousins with a fifth season due to full Bird rights.
Additionally, their new All-Star center is already under contract for the 2017-18 season at just over $18 million. That will not go up due to the trade since his 2013 extension with the Kings did not include a trade bonus. Those factors mean the Pelicans will not have the same salary margin advantage for Cousins but also eliminated the possibility of long-term downside on a full max deal built on that lucrative 35 percent maximum this summer or next.
VECENIE: Kings get failing grade for disastrous Cousins trade
What makes the trade look even better for the Pelicans is that they did not have to give up that much to add the talented but troubled Cousins. They chose Hield, sixth overall in the 2016 NBA Draft, but he has not impressed overall and is already 23 years old, less than six months younger than Bradley Beal and older than both Gary Harris and Sam Dekker.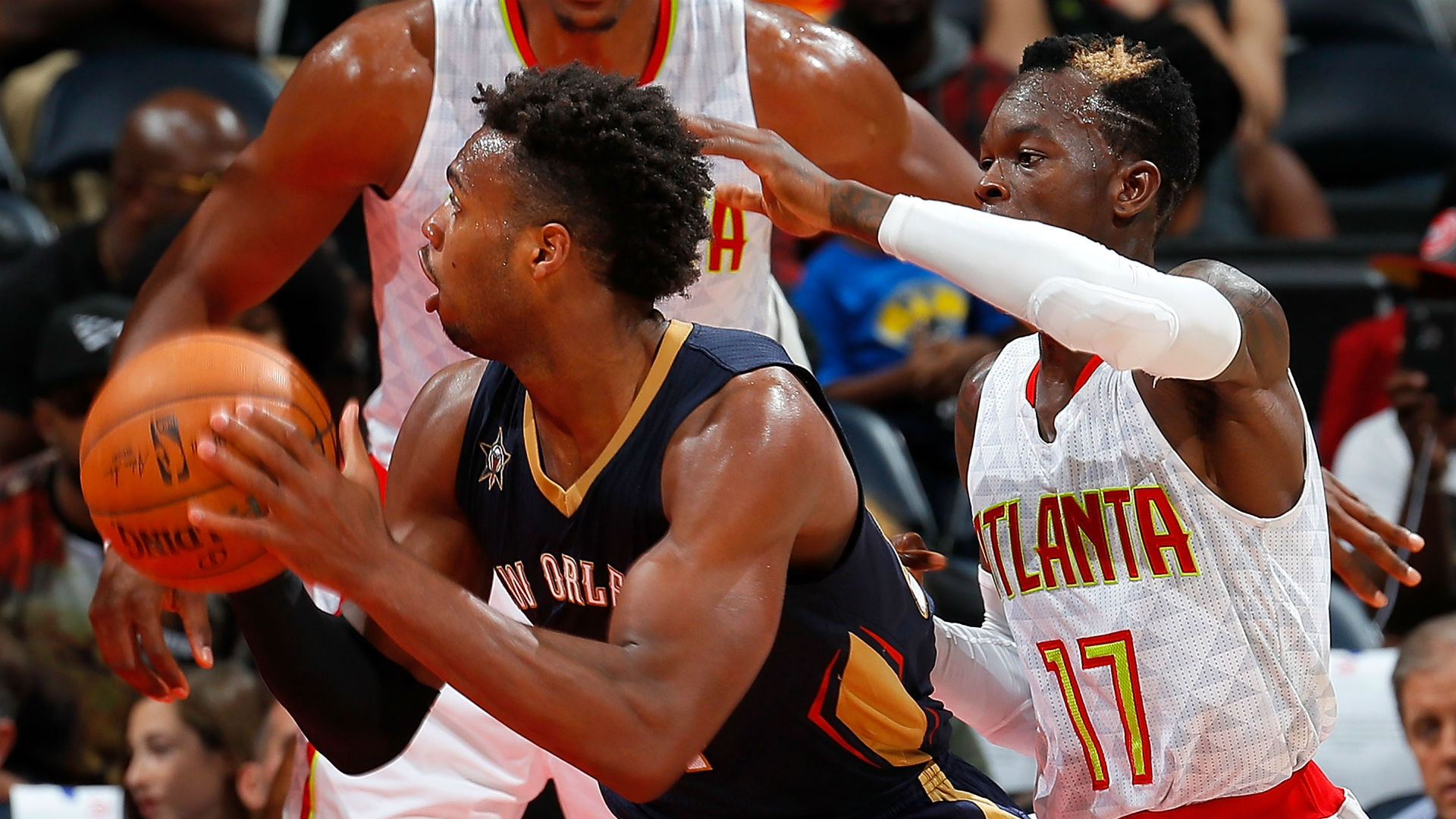 On top of those assets, the Pelicans included the expiring contract of former Kings Rookie of the Year Tyreke Evans, guard Langston Galloway, who has a $5.4 million player option for next season, and two draft assets. The first of those picks is New Orleans' own 2017 first-rounder, protected for the top three. The Pelicans currently have the ninth-worst record in the league, but that should improve with Cousins and Davis together, especially with Jrue Holiday still in the fold.
The top-three protection mitigates their risk in case this does not work out, and the combination of their expected record and that protection means they will not be giving up a great selection either way. New Orleans included Philadelphia's 2017 second-round pick as well, which they acquired in the Ish Smith trade last season. That should be strong, but Philadelphia could be even more gung ho about fighting for wins this year if they pass the Kings over the next few weeks.
While teams can evaluate Hield differently, the Kings did not give themselves a reasonable chance of acquiring their next star. The first-round pick from New Orleans will only provide the opportunity to draft a top-level player if they disappoint as a regular-season team since the top-3 protection removes the upside in all other scenarios. Incidentally, the Kings are in a similar situation with their own selection since Philadelphia possesses a swap right if Sacramento's pick stays in the top ten, effectively giving the Sixers the Kings' lottery balls.
Even if Hield's slow start to his rookie season was an aberration and defensive limitations improve with time and experience, he looks more like a dependent talent as a shooter than someone who can reliably create offense for himself and others. While that can certainly be valuable — look at Klay Thompson's place in the All-Star Game in Hield's former city — it usually requires reaching close to the player's ceiling and often asks them to do more than shoot and score to play a major part in their team's success.
Beyond Hield and the picks, Evans will expire after this season and does not have star potential anymore. Galloway is more of a useful role player than anything else and is reasonably paid on his current contract. Since Sacramento is not a great destination for a max-level free agent, the Kings' only avenues to acquire their next star are through trades and free agency. By drafting poorly in recent years and trading Cousins for a small return, they now have to look to future drafts with both an encumbrance this season and their unprotected 2019 first-rounder owed to the 76ers from when they desperately cleared cap space for Rajon Rondo in 2015.
The trade looks even better for the Pelicans because they also received Omri Casspi in the deal. The Israeli forward has been buried in the Kings' frontcourt rotation but should be a nice fit in New Orleans, especially with Alvin Gentry, a head coach who knows how to utilize a floor-spacing forward. Casspi once told me he felt comfortable shooting as long as his feet were set and he was past half court, and that confidence and ability could help New Orleans this season.
While Casspi is an unrestricted free agent this summer, the Pelicans will have full Bird rights and his low 2016-17 salary means he has a reasonable cap hold of about $5.6 million. If it works out, New Orleans could retain him while still maintaining flexibility.
New Orleans added a bona fide young star without giving up a mint to do so, a feat considered incredibly unlikely and almost functionally impossible after the James Harden trade. Now, Cousins does not have Harden's value (only one more year under contact compared to Harden having his full second contract before unrestricted free agency) and brings along plenty of baggage.
Still, the Pelicans acquired him without sabotaging their future to do so. Holiday could very well leave as a free agent this summer, but New Orleans became a much more intriguing destination for any other point guard due to their much-improved surrounding talent. After all, few teams can offer the chance to play with two elite big men in or before their primes.
The wrinkles of the new Collective Bargaining Agreement made the Kings finally deciding to trade Cousins a far more interesting proposition. It will be fascinating to see how the changed dynamics affect New Orleans' negotiations with their new All-Star.
Article Written by Danny Leroux of The Sporting News
0